---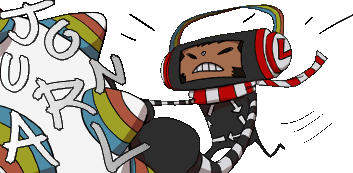 ---
Hey, all!! Remember me? Remember this joke? It's still funny, because I still disappear from deviantART and other various parts of the internet for long periods of time and that makes the joke relevant. Like, I'm pretty sure that by now literally 80% of my Journal entires are, "I'M BACK! REMEMBER ME??!! LOLOLOL" But I'm really going to try and make the effort to end that vicious cycle once and for all because I really do like the deviantART community... honest.
SO, I got some exciting news!!! I'm a part of a webcomic collective that is going to be launching on Christmas day!! (or December 25th for everyone who doesn't observe Christmas) We're called
Cup of Comics!!
As you might have guessed, my comic is going to be a continuation of the story I started in the second PCBC! I hope it to be fairly ambitious for what it is- hopefully it doesn't fail to impress. I'll be updating on Fridays too!! (so mark them calendars) As I reckon, many of you either won't remember how my PCBC II entry ended and I don't blame you. If you have a good enough memory you might be able to squeeze out the details that my second round entry was never finished and consisted of a bunch of hastily drawn sketches. You may also remeber if you could actually get through them that the ending was kind of vague. Although, if you're anything like me you don't remember and that's okay. But, if you look now throughout my gallery for the ending you won't find it because I am in the slow process of taking another swing at things, and actually completing them. Completing them and adding the small bridge between that chapter and The extension of the webcomic that I'm to be making: 'Grand Expedition'.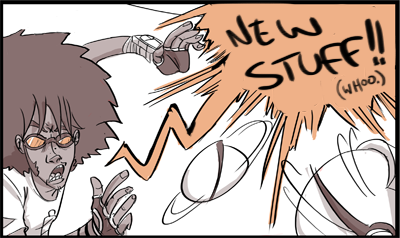 Well, that all being said- if you have the time, make sure to check out our previews for
Cup of Comics.
I would really appreciate it!!! My preview image is an old one, though so you won't see anything special from me. Why? Because I'm still working on finishing my Senior Project. And because I graduate in 2 weeks. And because I'm a butt. A big stinky butt.
Also check out the other members of
Cup of Comics
in the
group's deviantART
or their own personal ones while you're at it!!:
------- CoC Gang:




------- Required Reading:

------- Etc.
✚




✖ Oh, and commissions are still
open.